Want to make sure your furry friends are incorporated into your wedding, but don't know exactly how they'll fit into the big day? Take a look at these fun ways you can have a great time with your dogs, cats, horses and more on your wedding day!
1. Wedding Llamas
Yes, they have wedding llamas. Yes, you can have them at your wedding and take some pretty amazing photos.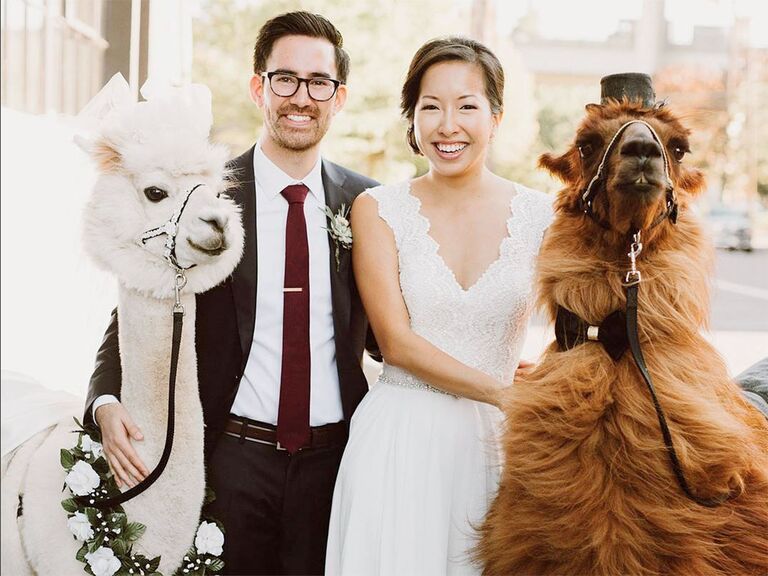 Photograph from The Knot
2. Cat of Honor
Can't decide who should be your maid of honor? No worries, you can always choose your cat.
Photo from HelloHazelCo
3. Ring Bearer
You can't go wrong with this adorable ring bearer!
Photo from VH1
4. Horse Dress-Up
If you love flower crowns, have your florist make some extra garland for your horse. We promise, the photos will be amazing!
Photo by Frozen Exposure Photography
Don't forget, you can always add some fun accessories to your furry friends with these sweet pieces from our Gentlemen's Collection!