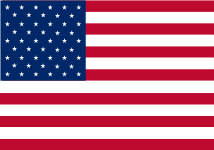 en
USD

LET'S GET STARTED
Try on Bridesmaid and Mother of the Bride dresses for $10 each and Bridal Gowns for $15 each.

Q:How does the try-on program work?
A:Order up to 3 try-on dresses at a time for $10-$15 per dress. Keep the dresses for 1 week and then postmark them for return by the 7th day of delivery (we'll provide a prepaid return label with the dresses). For more details about how the program works, click here
Q:Can I keep my try-on dress?
A:Yes! If one or more of your try-on dresses work out, you may purchase them to keep by following the instructions here. Keep in mind that once purchased, the dress(es) will be non-returnable.
Q:What if I need more time with my try-on order?
A:You can request up to an additional 10 days with your try-on order (bringing your total up to 17 days) by following the instructions here.
Q:Why do I have to pay a fee for try-on dresses?
A:The fees you pay for the try-on dresses helps to cover the cost of shipping the dresses to you and back to us. In fact, this doesn't even fully cover those costs! Because of this, we are unable to refund these fees or apply them towards future orders.
Q:What if the style I want is out of stock?
A:If the style you want is out of stock, you can sign up to be notified when/if it comes back by following the instructions here. If you would need help finding an alternative style to try in the meantime, let us know!
Q:How long does it take to get try-on dresses?
A:Processing times change depending on the year but generally it only takes 1-3 days for us to process the orders plus an additional week for shipping. You can see our current processing times on our try-on pages and you'll be given a delivery window at checkout.
Q:Will I be notified when you get my try-on order back?
A:Yes, we'll email you once the dresses have been scanned back into our warehouse but this could take some time. Learn more about our return process here.
Q:What if I forget to return the try-on dresses?
A:Customers who fail to postmark their try-on dresses for return by the 7th day of delivery may be charged full retail price for each missing dress and be banned from the website, as agreed to at checkout.
For additional helpful information about the At-Home Try On Program, check out our FAQs.