Sashes Reviews 11 reviews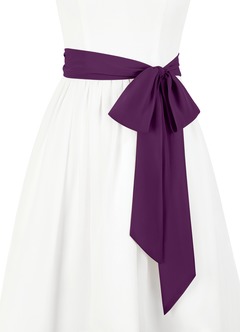 Azazie Chiffon Sash
By marwhi661 on October 25, 2016
Color: Royal Blue
The order arrived quickly and I am pleased with the larger size.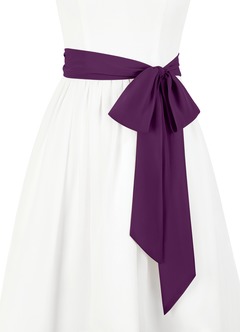 Azazie Chiffon Sash
By derdan01 on June 07, 2016
The sash is perfect! Very long for my flower girl, who will only be two, but it's easy to adjust! The color is awesome, it looks amazing. I'm so pleased so far with azazie!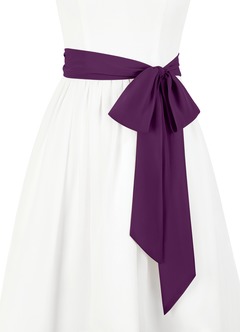 Azazie Chiffon Sash
By mollynicolson on April 27, 2016
Color: Ivory
It's okay - certainly not worth 20 dollars, but also not worth shipping it back. I don't think I'll be using it with my dress (I was hoping to bling it up a bit). I think I was imagining something a bit less floppy and I can't get the bow right and it's super thin. Maybe I will find a use for it on another outfit or a hair tie or something.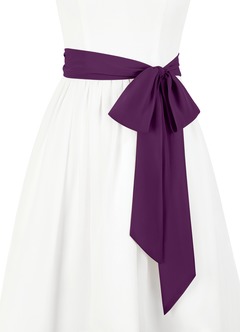 Azazie Chiffon Sash
By TruelyBlessed2011 on March 29, 2016
Perfect color but I did not like the material so I will not be using it.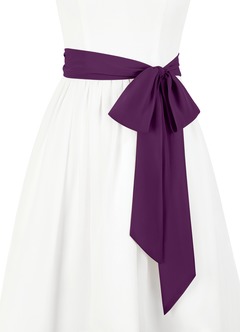 Azazie Chiffon Sash
By Igavrila on March 26, 2016
I am so beyond pleased with everything I have ordered from Azazie ! 6 custom Savannah bridemaids dresses are absolutely beautiful and perfect fit for all of my girls , as well as the sashes I ordered ! It has been such an easy process and stress free! The variety of colors are awesome! I was looking for something different and had a hard time finding lime green ! I ordered the color swatches of the multiple greens and the lime green was exactly what I was looking for! The color of the dresses is very bright and beautiful:) I am so grateful my sister in law found this website and I didn't have to settle for any other color! The prices are also great!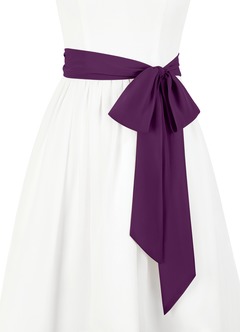 Azazie Chiffon Sash
By rstrom90 on March 21, 2016
The color of the navy blue is stunning!! I got a size smaller and I'm glad I did, fit a little longer than expected.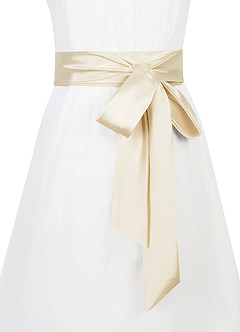 Azazie Charmeuse Sash
By ericawickham on September 30, 2015
Color: Champagne
The ribbon itself is very pretty and it has a great width and length. The only thing I didn't like is that there are seams on the sides and are visible and I wasn't aware they would be there when I ordered.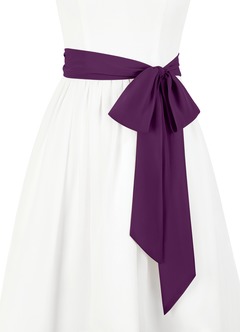 Azazie Chiffon Sash
By Christina D on July 24, 2015
Color: Dusty Rose
Nice accent to an already lovely dress!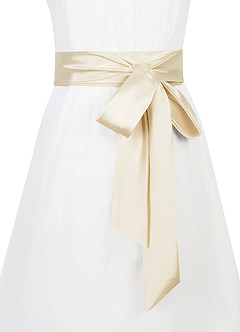 Azazie Charmeuse Sash
By crystalightning on May 06, 2015
Color: Steel Grey
Nice color, very shiny, and very very long.