We are no longer including pre-paid return labels in Try-On orders, click here for details about processing your return.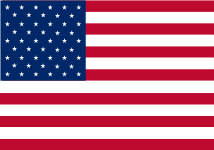 en
USD
Join AZAZIE
Become a Retail Partner
PREMIER RETAILER PROGRAM
Which brands do you currently carry?*
Why are you interested in carrying Azazie dresses?*
How do you plan on marketing Azazie in your store?*
What is the size of your store in sqft?*
Please upload a photo of your store*
How long have you worked in the wedding industry?*
How many bridal/bridesmaid dresses do you sell per month?*
What categories would you be interested in carrying? (check all that apply)*
What are the most popular sizes at your store?*
Azazie is the leading global direct-to-consumer bridal and special occasion dress brand. We sell dresses to 1 in 10 US Brides, offering direct-to-consumer, high-quality, customizable gowns at affordable prices. The Azazie bridesmaid line features over 400+ bridal party dresses in over 80 colors, Azazie is committed to body-positive fashion, offering all dresses from sizes 0-30.
By joining our Premier Retailer Program, we will bring more foot traffic into your store and we will promote and list your business on our website as an Azazie Premier Retail partner!
As part of our Premier Retailer Program you will be eligible for the following perks:
10% commission on every sale

Potential for your store to be added to azazie.com partner page

Promotions and new launch marketing materials

Dresses to be displayed at your store (minimum purchase required to open an account)

Free shipping on bulk orders
If you have any questions and are interested in learning more, please email us at: [email protected] and apply above.