PLEASE NOTE: Due to high demand, production time will increase on January 30th. Thank you for your patience!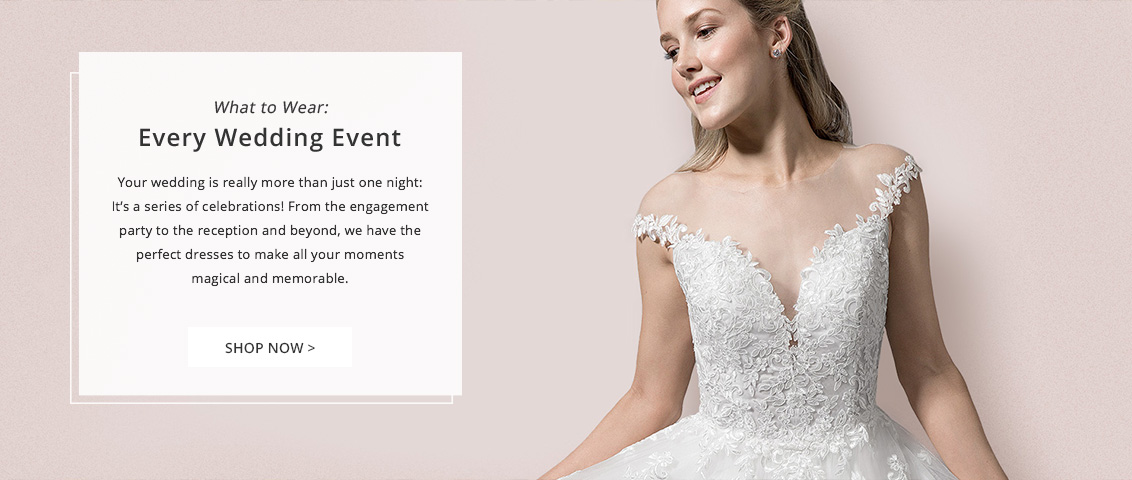 Engagement Party
Celebrate the big news with a lovely short dress.
A Few Favorites
Rehearsal Dinner
Before your official walk down the aisle comes the rehearsal, and we have the perfect dress for you.
Honeymoon Tour
Get ready for your honeymoon in these perfectly casual dresses.
A Few Favorites