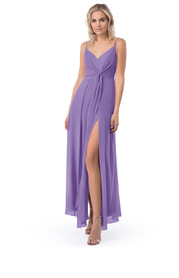 Azazie Anikka
Robes de demoiselle d'honneur
109€
information sur le produit

Le style Azazie Anikka par azazie est une robe de demoiselle d'honneur Asymétrique A-ligne/princesse dans un exquis Mousseline de soie. La robe brillant présente un décolleté Col V et un style de dos . Le style Azazie Anikka de azazie est disponible dans les tailles A0 à A30. 
Critiques de photos (4)
Avis les plus récents
Notes
Obligeance
Jessicadonnaash
Révisé le :
21 juin 2022
Couleur:
Bleu Poudré
Type De Corps:
Hourglass
Taille commandée:
7499
This dress was nice, I ordered it just to try on and i had to go a size up because it's all that was available. I wasn't a fan of the fabric layering at the front, however I might have liked it more if it wasn't so big on me. I also think this dress might be hard to maintain, it seemed to wrinkle easily since the top layer of fabric over the dress was so thin!
Jamiensmith37
Révisé le :
16 mai 2022
Couleur:
Eucalyptus
Type De Corps:
Hourglass
Taille commandée:
A10
Loved this dress! Held me in very well, true to size, and laid very nicely. A little tight on the bust because I gained a little weight since buying it (I'm probably a 34 DD in the pictures for reference).
gnnaveev
Révisé le :
20 avr. 2022
Couleur:
Crépuscule
Type De Corps:
Pear
Taille commandée:
A0
I am going to be ordering this dress in custom sizing. I am 5'4, 130 lbs. Petite in the torso, and wide in the hips. Measurements put me at a A0 for the bust and A6 in this hips. Some things to note about this dress: 1. The back is shorter than the front. (strange choice but albeit not a dealbreaker) I am planning to just wear heels that have an interesting, bedazzled back. 2. The slit goes really high. Gonna have to tuck the extra in between my legs when sitting. 3. for most other dresses Ive been getting A0 and they have been flown enough in the hips for it to night matter, but in this one the inner layer is tighter than the outer flowy layer so I need to size up in the hips. 4. for the most part, the wrap part is nice because it hides bust construction quality issues (which is always going to be meh at this price point). though I wish that I could thread the side that wraps under through where the other one attaches so it looked a little cleaner. You have to fiddle with this a little to make it look good. All that said, it will look pretty on the wedding day!
Cdkraines
Révisé le :
7 avr. 2022
Couleur:
Crépuscule
Taille commandée:
A18
This was a pretty dress, just not my favorite style personally. It was a bit big, but I am typically an A16. A18 was the only available size for try-on.
Janet Newell
Révisé le :
16 juil. 2022
Couleur:
Dark Navy
Taille commandée:
A2
The back of the dress was much shorter than the front. Not sure if it was supposed to be that way or if the pattern was sewn incorrectly. Looked really strange from the side but at least the eyes were on the bride and not me.
christie
Révisé le :
29 mai 2022
Couleur:
Agave
Type De Corps:
Hourglass
This dress was perfect! I opted for the custom dress which fit like a glove. I needed zero alterations and loved the fact that there was a tie which made adjusting the dress easy and quick. The length was ideal since it didn't go all the way to the ground. It made dancing and walking much easier and also allowed me to show off my shoes and pedicure. You can't beat the quality for the price.
sarahmscrivano
Révisé le :
18 avr. 2022
Couleur:
Steel Blue
Type De Corps:
Hourglass
Taille commandée:
A10
Custom fit was the right choice. Color was perfect for the wedding and the other bridesmaids had different styles and the same color. The only issue was the hook just above the zipper broke just before the ceremony but the dress still looked great. This dress is longer in the front than the back so heels are a must for the ceremony.
beccah_blevins
Révisé le :
10 janv. 2022
Couleur:
Caramel Au Beurre
Butterscotch color is really nice and rice, and the overall shape of the dress is flattering. But the tie in the middle is a bit weird - I thought it would come pre-tied and give me that compressed, "snatched" waist look... but I had to tie it myself and I could not make it look like the photo, no matter how hard I tried.
makaylaoliver015
Révisé le :
5 janv. 2022
Couleur:
Burgundy
The dress was very pretty and perfect for the Christmas-themed wedding. I was surprised to find out when I took it to the alterations shop to be shortened that the front of the dress was longer than the back. Be careful of this because there was not much I could get cut off due to the design and it was a little long. Other than that, the dress was very pretty and the material was nice. I would definitely buy this style again, but maybe in a smaller size!
Saragarra6
Révisé le :
12 déc. 2021
Couleur:
Bleu Poudré
This dress was pretty basic with the only detail being the extra pieces that you tie. I personally feel like that isn't something I want to deal with on the wedding day but if that doesn't bother you it's a great dress. I liked that the straps were adjustable. I ordered a size 6. I ordered a size 4 in another dress and I felt that fit better. I'm 5'2 and about 128 lbs, bra size 34B
missnyc100
Révisé le :
26 août 2021
Couleur:
Champagne Rose
This dress is nice but the ties in the front at a little weird. Have to mess with it to get the right look but I like that the dress is floor length in the front but slightly shorter in the back which is nice to walk with high heels on. I may go with this one. I am just not loving that most of these dresses have weird padding in the top area.
P. Torres
Révisé le :
26 juin 2021
Couleur:
Crépuscule
Taille commandée:
A18
Absolutely LOVED this dress!