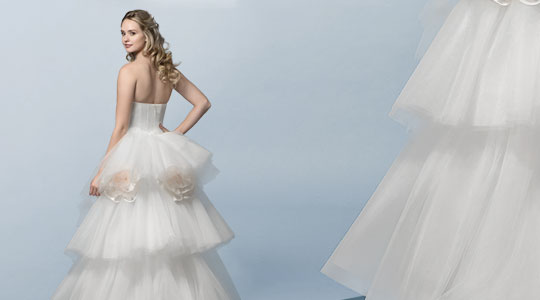 Wedding Gowns 2018
See all of the newest wedding gown trends in 2018
Choose your unique wedding gown for 2018
Here at Azazie we strive to provide the latest trends and silhouettes in each new collection. Our Wedding Gowns for 2018 have been developed with your needs in mind through hours of style research and forecasting. It is truly our designs teams main focus to provide something for everyone.
Each Wedding Gown for 2018 is meticulously hand crafted applying only the best techniques in patternmaking, embroidery, lace application, design and fit. From sheath to mermaid to ball gown and everything in between we have the silhouette for you. In choosing an Azazie wedding gown you're not only getting a dress with incredible value for a great price, you're getting a promise that we will do everything we can to make you feel amazing on your special day.
2018 has been a great year for Azazie Wedding Gowns seeing many innovations in design and fabrication. We are so pleased to present to you newly styles each month and love receiving your real wedding pictures and feedback.