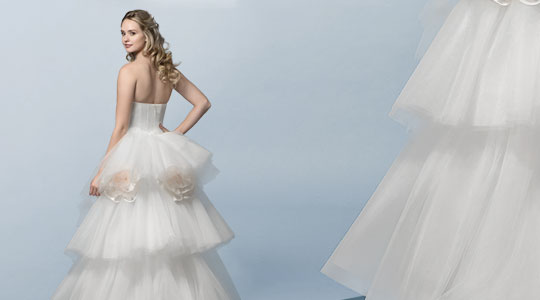 Fitted Wedding Dresses
Find fitted wedding dresses at Azazie
Highlight your beauty of figure with fitted wedding gowns
One of the many trends we at Azazie are seeing is the return of the Fitted wedding gown. Body positivity is key for all of us here and we love that women of all shapes and sizes are embracing their curves.
The fitted wedding gown is constructed to highlight the beauty of the female figure. Our design team incorporates many elements to enhance the beauty of the fitted silhouette. Figure flattering design lines, meticulously placed lace and embroideries as well as fabric selection all play roles in this process. Even if fitted styles are not your first choose we encourage you to give them a try using our try on at home program so you can see for yourself the magic that we can make happen.
In choosing an Azazie fitted wedding gown style you can be confident that no matter your body type, you will dazzle your family and friends on your big day.