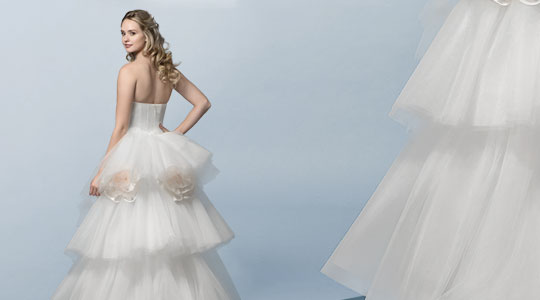 Cheap Wedding Dresses
Shop our cheap wedding dress
Find bridesmaid dresses with outstanding comfort and extraordinary quality
When it comes to wedding dress shopping, as a bride, you have to take so much into consideration. Some of which are the color, silhouette, and which dress works best for the location or theme of your wedding.
As you walk into traditional bridal shops you're bombarded with sales representatives who show you dresses at exorbitant prices. The very last thing you want on your mind is the cost of your dress.
You want a cheap wedding dress that looks like a million bucks. That's definitely not too much to ask for and you've come to the right place. Azazie dresses are designed with love and you in mind so you can have the wedding dress you've always dreamed of, at only a fraction of the price. Take your time browsing our cheaply priced wedding dresses. There's no pressure and no stress shopping online with Azazie because you can take your time searching for the perfect dress for you. Our dresses are under 300 dollars which are extremely budget friendly and suit every theme you're considering. When you try on our dresses, you'll feel the outstanding comfort and extraordinary quality that we strive for when it comes to your special day. All of our cheap wedding dresses are under the low price of 100 dollars, so you can save time shopping and the money in your wallet.